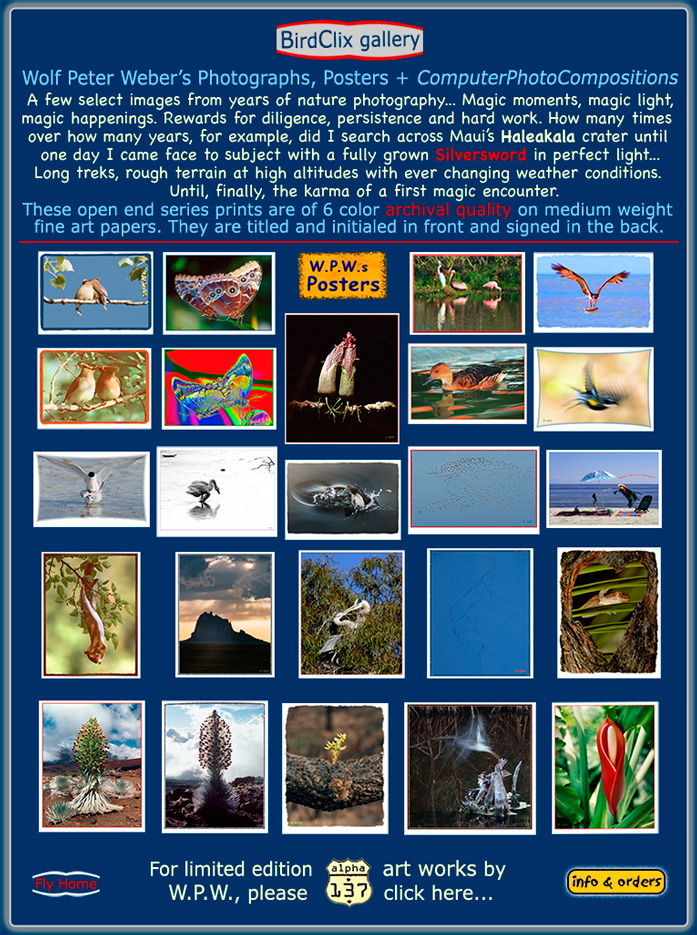 Wolf Peter Weber's gallery index of photographs, posters and computer compositions, assembled
over a stretch of 20 plus years. Images of Birds, Mating Butterflies, plants and flowers. Native
Navajo holy site Tse Bi dahi, or "Rock with Wings" commonly referred to as "Shiprock Peak".
Stunning "Ahinahina" or Silverswords taken at Maui's Haleakala crater.
Rare picture of fabled native Hawaiian Hau Kuahiwi, also know as Hibiscus Giffardianus.